METAL FACE Action Figure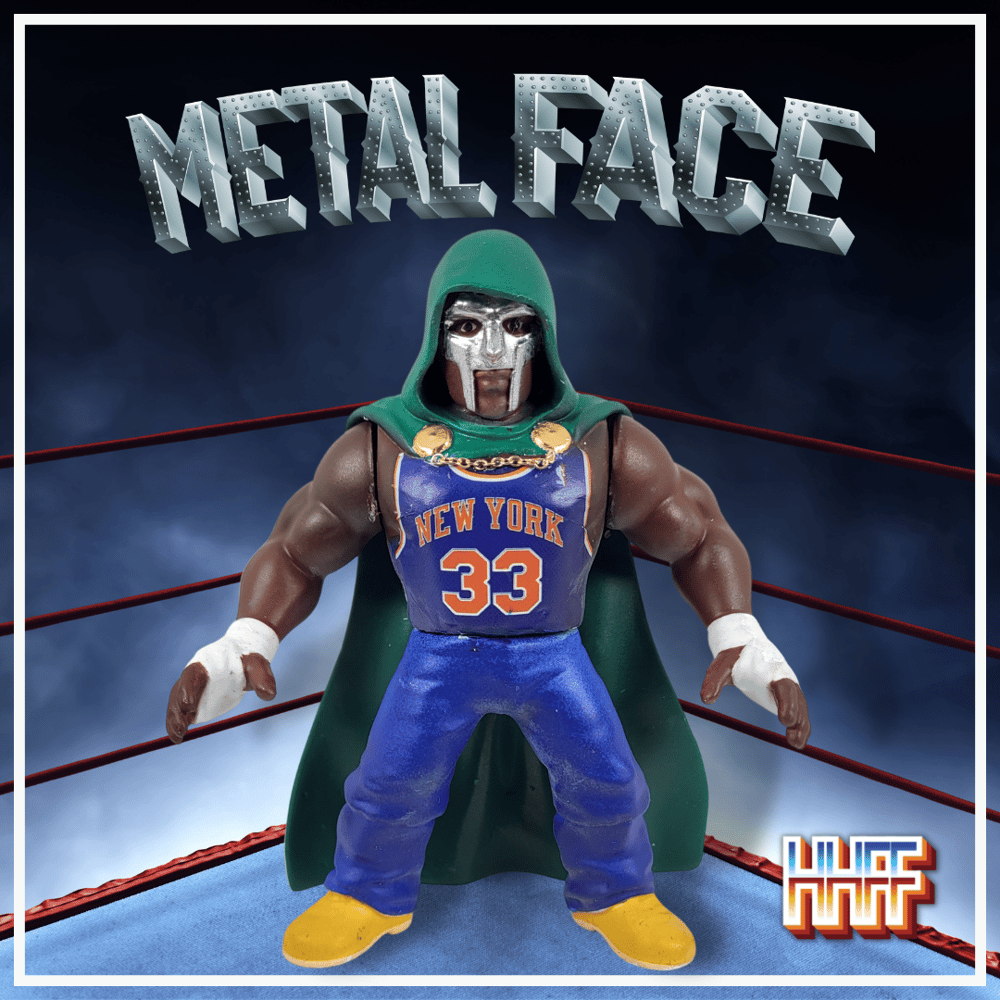 Introducing the 1st character of the new Hip Hop Fig Federation (HHFF) line that the Junkees team has been working on diligently: METAL FACE
This line is an homage to your favorite hip-hop artists combined with that 90's Hasbro style of WWF wrestlers. There is a long list of others to follow.
METAL FACE has articulated arms and waist. While this is an art toy, I do encourage you to have a little fun with these. They'll be covered in a few coats of clear to protect that paint.
With that in mind, this is available with an unglued capsule so you don't have to make that nerve-wracking choice of whether or not to open. The unglued version will have some double-sided tape ready for you to peel and stick on when you're ready to retire it to the display case.
The pictured one is the prototype. The only difference from the production line will be a professionally printed card. The one there was homemade.
This is a pre-order. December 1st is the project deadline for completion, so they'll make it across the globe before Christmas. There is a small team behind the project so it won't be just one dude sitting there doing them all & it is possible to wrap up much sooner. But life gets in the way, so let's not set ourselves up for any disappointment. December 1st will give us plenty of time to cover any potential mishaps along the way. We're limiting it to 50 pieces to help us stay on target.
Sooo... we appreciate you considering this as a fun purchase for your collection.